Date & time:

10/14/22 00:00

PDGA:

Ratings

Comment:

PDGA C-tier event @ Szarvasi Arboretum. Part of EPT-X tour. New dates - Event moved from May to October
EPT-X ARBOPEN
Szarvasi Arboretum (Szarvas botanical garden in English) is definitely a fantastic place for disc golf. As the name says, it is a botanical garden and there will be a pop-up disc golf course built for Arbopen. Same venue has hosted Arbopen events in 2019 and 2020 and also Central European Disc Golf Championships in 2021. In 2022 it is time to bring EPT-X tour to the same beautiful place.
Welcome to EPT-X Arbopen!

Notice! This page is for event information and scoring only. Registration to the event should be done via DiscGolfScene.com, LINK
Event is moved from May to new dates. New dates for the event is from 14th to 16th of October, 2022. Read more from the news post, LINK. All infomration on this page is updated for the new dates.
---
General information
EPT-X Arbopen
October 14th to 16th, 2022
PDGA C-tier
3-day event, one round a day with tee-time starts
MPO, FPO, MP40
MA2, FA2, MA3
MJ18, FJ18
Pros playing am is valid
Important pages
---
Contacts
Organizer: Natural Born Disc Golfer
EPT-X Tour Manager: Mikko Wikman | mike@nbdg.fi, +358 40 556 7789
Tournament director: Mikko Wikman
Assisting tournament director: Veikko Kemp
---
Registration and entry fees
Registration
Pre-registration required
Registration must be done via DiscGolfScene.com
LINK TO REGISTRATION PAGE
Registration is not possible through this Disc Golf metrix page, this page is just for event information and scoring
Entry fees
MPO, FPO. MP40 | 50,00 €
MA2, FA2, MA3 | 50,00 €
MJ18, FJ18 | 30,00 €
Entry fees includes taxes and 20 € park visitor fee to Arboretum (4 days, also practising day)
Extra fee 10 € for non-PDGA members
Withdrawals
If you have to withdrawn, contact tour manager Mikko Wikman via email (mike@nbdg.fi)
Refunds among PDGA competition manual, processing fee 8 € will be reduced from all refunds
---
Event schedule
Preliminary schedule, subject to change
Thursday, October 13th
9:00 - 19:00 | Practise
Course open for practising
14:00 - 18:00 | EPT-X Doubles
Doubles event with flexible tee-times
Link to Metrix page added later
Friday, October 14th
09:00 - 14:00 | EPT-X Arbopen, competition day 1
First round with tee-time starts
Saturday, October 15th
09:00 - 14:00 | EPT-X Arbopen, competition day 2
Second round with tee-time starts
Sunday, October 16th
09:00 - 14:00 | EPT-X Arbopen, competition day 3
Third round with tee-time starts
Award ceremony immediately after third round
---
Course
Pop course at Szarvasi Arboretum
Address: Szarvas, l. kk 9 (Google Maps)
Detailed course information / caddy book will be published later
The most of the course layout will follow the Central European Disc Golf Championship 2021 layout. Details for this layout can be found on CEDGC Facebook page (just scroll down the page)
Tournament center is located at Arboretum's event center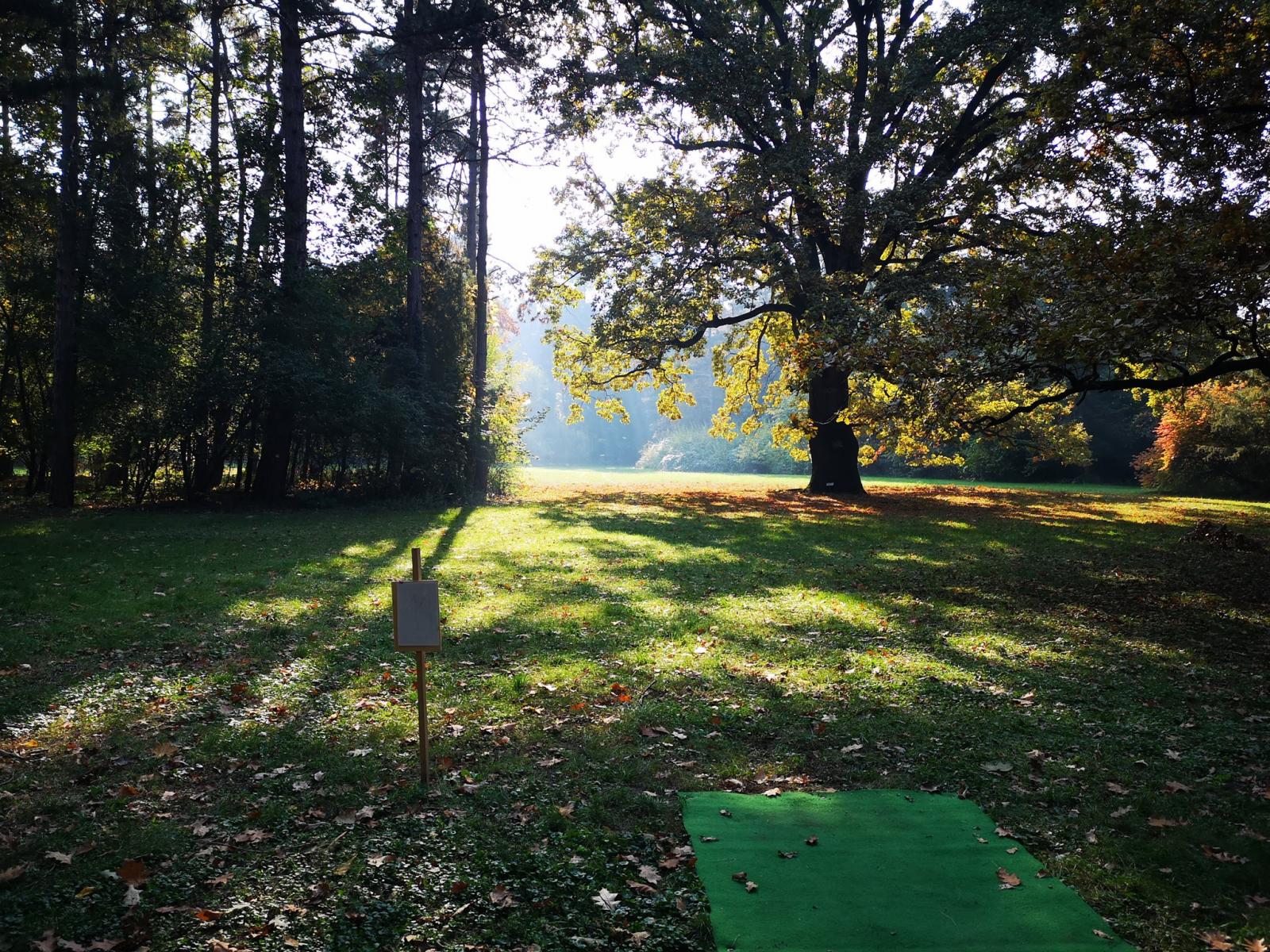 ---
Competition rules
PDGA C-tier sanctioned event with tee-time starts
Three days, three competition rounds
Latest PDGA rules and competition manual are valid, event follows EPT-X tour rules
No PDGA membership is required, 10 € non-PDGA member fee
Smoking, vaporing and use of any tobacco products is prohibited at the tournament center, and during competition rounds from 2 minutes signal to returning of scorecards
Duplex score keeping for each group (one paper score card and live scoring to Metrix)
---
Prizes and player packs
Pro and Amateur divisions
Trophies for division winners
Voucher / merchandise prizes, detailed share will be informed later
Junior divisions
Player packs worth at least 100% of entry fee
Spots to EPT All-Stars
Best players in MPO & FPO division will get a free spot to EPT All-Stars event
Spots available: MPO TOP 2 + FPO winner
General information
Event organizer will collect needed information (contact info, birth date) from every prize winner. If player refuses to give needed information, prize can't be paid
Withholding taxes will be reduced for prizes before payment (if needed)